The first Winter School of the Erasmus Mundus Master QuanTEEM was held in Dijon on 1-3 February 2023. The fourteen students of the first edition of the master could enjoy a three-day program of presentations and lectures delivered by distinguished scientists from academic laboratories and companies. A broad range of topics were addressed including Quantum computing and algorithms, Quantum sensing, Quantum control, Photonics, Quantum Chemistry and more.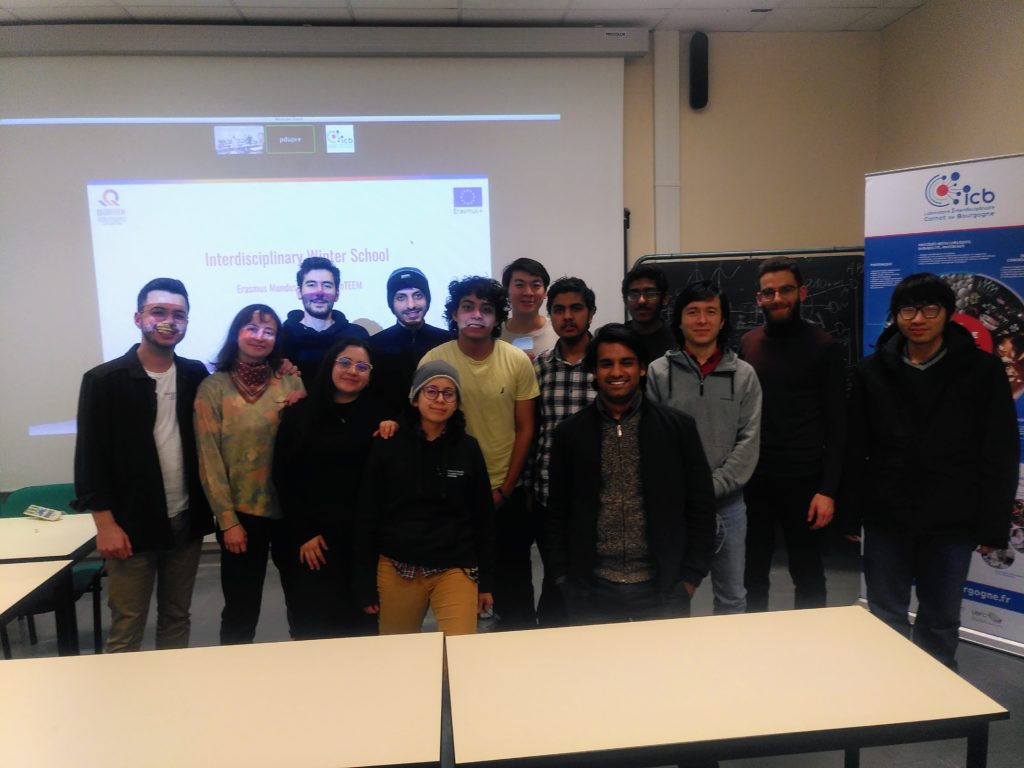 We were particularly honored to welcome contributions from :
Olivier Hess, ATOS Quantum
Frédéric Barbaresco and Rami Kassab, THALES
Bruno Senjean, University of Montpellier
Hamza Jaffali, ColibrITD
Nicolas Volet, Aarhus University
Fabien Gatti, University Paris-Sud
Dmitry Budker, Johannes Gutemberg University, Mainz
Björn Habrich, QuTools
Felix Givois, Fraunhofer ITWM, Kaiserslautern
Xi Chen, University of the Basque Country

The full programme of the Winter School can be found here.